Christy Hall
Christy Hall
The Christy Memorial Hall or the Old Alresford Village Hall was opened in 1912 and later enlarged. It was named for Joseph Fell Christy a prominent villager. The hall is the social hub of village activities and many of the village clubs meet there. The hall is available for hire by the public. And offers a main room, seating up to 75 people, and the Bernard Clarke room which is suitable for smaller groups
Christy Hall Management Committee
The Hall Management Committee is responsible for the Hall. The members are
either elected at the annual general meeting or they represent the users of the Hall
Chair: Carol Petty (732743)
Secretary: Bernard Tucker (734915)
CHRISTY HALL BOOKING SECRETARY
Peter Stokes
07775 434 980
https://www.oldalresfordvillagehall.org.uk
There is a Post Office in the hall on Thursdays.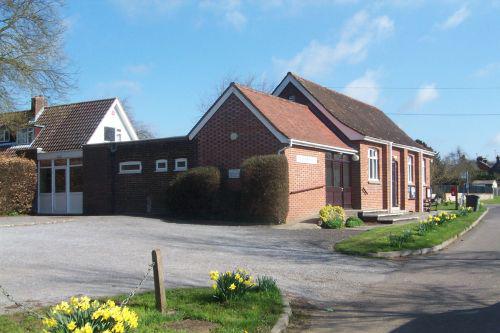 The Christy Memorial Hall or the Old Alresford Village Hall was opened in 1912 and later enlarged. It was named for Joseph Fell Christy a prominent villager. The hall is the social hub of village activities and many of the village clubs meet there. The hall is available for hire by the public. And offers a main room, seating up to 75 people, and the Bernard Clarke room which is suitable for smaller groups
Christy Hall Management Committee
The Hall Management Committee is responsible for the Hall. The members are
either elected at the annual general meeting or they represent the users of the Hall
Chairman:
Secretary: Bernard Tucker (734915)
CHRISTY HALL BOOKING SECRETARY
Peter Stokes
07775 434 980
https://www.oldalresfordvillagehall.org.uk
There is a Post Office in the Hall on Thursdays.